Today, I want to take you step-by-step how to make a social media content calendar. A social media content calendar is key in the organization of your company's content which helps you keep track of what's being sent out, on what platform, and when it's going out. 
I recommend creating this calendar on Google Sheets if you're a part of a team so each person knows what is going on and has easy access to it. 
In the first line you want to type in the name of your company followed by "Social Media Content Calendar." Then, merge the cells together. 
In the second line, you'll put the names of each category you need in the calendar:
week: if it's for a specific campaign, you'll want to know what week you're posting what content
date: so you know exactly when it needs to be posted
time: to tell you what time it needs to be posted on each platform
topic: so you know what type of content you're posting on what day to keep it different
platform: if you're managing multiple platforms, you'll need to indicate what you're posting and to which platform as you post different things in different ways to each platform. 
caption: this makes it easy to either copy and paste the caption into the text field on the platform you're posting to or to copy and paste into a platform manager such as HootSuite.
hashtag: if you have a specific hashtag you use when posting on a certain topic, this will help you keep track of it and will help you track if it's gaining attention
link/visual: this will help you know if you're posting an article, link to video, graphic, video, etc. and where to find it
approved?: if you're working underneath someone, you may have to get their permission to post the content you've entered.
author: if you work in a team, this is important so you can keep track of who has been posting what content.  
As you can see, in the "week" column, I rotated colors each week to distinguish between them and make it easier to find.
For each platform, it is colored a different color so it's easy to tell which platform it goes to.
These are honestly a lot of fun to make and even though they take a little bit of time to put together, using a social media content calendar saves SO much time in the long run. 
When I learned that through my major, I would have to take a class called Social Media Strategies, I was ECSTATIC.
I believe there is so much potential for advertising and promotion in the world of social media and honestly, I think it will eventually have more influence over consumer purchases than television and radio. 
For anyone who knows me at least semi-well, they know that my dream is to work in social media advertising and promotion. What that means is I would love to manage or oversee all social media content for an organization. 
So, for me to take a class that was literally ALL about social media, was like a Christmas present. 
This class definitely did a great job of explaining more in-depth about the theories and processes in social media which provided so much valuable insight. The textbook alone is something I will keep with me as a I go through my career, but I will probably purchase updated versions of it. 
I like that we were able to learn about the different social media outlets through class presentations as well as analyze the social media of a major corporation. Analyzing social media is something my future job will require a lot of, so I loved having the practice with this project. 
One thing I think could have helped in the course is learning more about how to use data from our social media accounts to grow our followings, both personally and in a business.
I am a very research and number-based person, and I want to make sure that the content going out on my platforms and the platforms for the business accounts I run is what my audience wants to see. So for that reason, I think it would have been beneficial to do some type of case study on ourselves using one of our social media outlets to analyze and try different techniques in order to grow our following. 


It's been so long since I've written a blog post just to write, instead of writing one for a class assignment. I'm sure some of you who follow my blog have been curious about the shift from "advice and life" type blog to very professional, "social media and public relations" type of blog.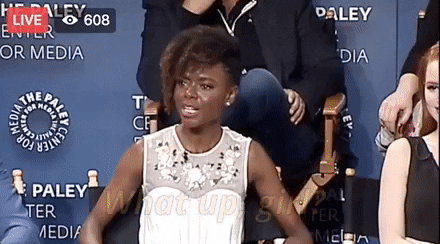 So, allow me to jump right in and update you on my life for the last 3-4 months.
Please let me start by saying this has been the CRAZIEST but the BEST semester I've ever had in college. Going into my junior year of college, I didn't think I would be saying that.
The first thing I can say is that I genuinely love all of my classes (except maybe one…). I've gotten to the point in my college career that the majority of classes I am taking are for my major — aka my future career. It's so much easier and more fun to sit through the classes I'm in because I can apply this knowledge directly to what I'll be doing when I graduate.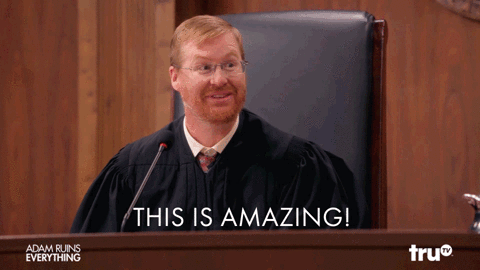 In addition to my classes, I'm more involved on campus than ever. I'm the VP of Olivet's chapter of PRSSA (Public Relations Society of America), an Account Executive (team leader) for our student-run strategic communications firm, Inspired Strategies Agency, and the Director of Public Relations for Olivet's Proclamation Gospel Choir.
All three of these leadership positions have provided me with more experience than I could've imagined coming into the year. I have learned so much about the field of communications and particularly public relations. Being placed in these roles has 100% confirmed the thought that I am headed towards the right career path. And let me tell you, I'm SO FREAKING EXCITED about it.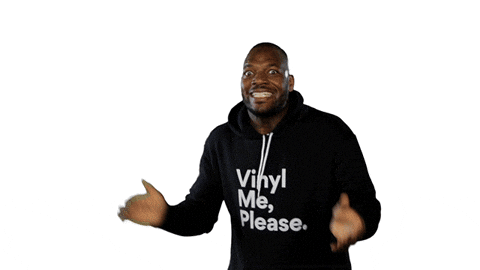 Aside from classes and participating in on-campus organizations, I work in our student recreational center. Let's be honest, this job is just nice because it's a way to make some money. But in actuality, I couldn't be more thankful for this job and the supervisors I have. Each of them go out of their way to show they actually care about you and what's going on in your life. I definitely have some of the best co-workers. 
I'm also working part-time creating graphics and helping run social media for an Indianapolis-based company. This has been going on for close to a year, probably, and it has given me real-world experience doing exactly what I envision myself doing when I graduate.
I have one other huge project up my sleeve, but that is a BIG work in progress right now. But, it is something that I am so excited for and that will hopefully be the start of a successful professional career!
In addition to all the school and work stuff, I've began playing around with my camera and building a portfolio to make some more money while I'm still in school. Photography is something I've always been curious about but taking the time to learn the ins and outs of using my camera and taking the best photos has been amazing. It's turned from a curiosity into a hobby and passion. Taking and editing photos is one of the biggest stress relievers and I love every part of the process.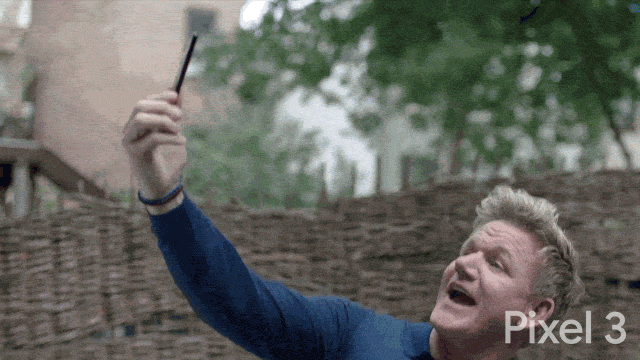 Lastly, this semester I've made and developed so many friendships that I never expected. It's been amazing meeting so many new people, hearing the stories of ones I've known the last three years but never took the time to get to know, and strengthen the friendships that already existed. This semester I've learned who I can count on and who I can't.
I've been shown what true friendship is like — the good and the bad sides, and working through problems with friends you truly care about.
Being there for them when you feel like you're drained and staying up late is the last thing you want to do, but knowing they would do the exact same thing for you if the situation were reversed. 
Having friends who can tell when there is something wrong, whether it's stress or boys or other friends, anything, and allowing them to actually be there for you — letting your walls come down and showing them the more vulnerable parts of you. 
Friendship is work and compromise, the same as any other relationship in your life. And I've found the friends who make it worth it to put in the extra work to show they're loved and cared about. 
Most importantly, I've learned this semester that it is crucial to take time for yourself. I love to be around people and I love having a busy schedule. Some say I thrive off of being busy. But, when all of your time is booked up and you don't have time to yourself, it can drain you and take away from everything you're doing that MAKES you so busy. Having time to rest and regroup is key to having the energy to power through the long and busy days. 
As election day came to a close this past Tuesday, many people sat in anticipation over the results.
Some excited with confidence their candidate of choice would win the election, and some nervous for the future of our country.
No matter the feelings towards the outcome of the elections that took place, it is clear that it was a historical time for our country with out newly elected officials.
As some have said, it was a night of firsts. And here's why.
 Veronica Escobar was elected the first Latina congresswoman from the state of Texas. She ran on the Democratic platform.
 Sylvia Garcia was another one of the firsts Latina congresswomen from Texas, in addition to Veronica Escobar. She ran on the Democratic platform.
 Ilhan Omar was the first Muslim woman elected to Congress. She ran on the Democratic platform in the state of Minnesota.
 Rashida Tlaib was another one of the first Muslim women elected to Congress, in addition to Ilhan Omar. Tlaib ran on the Democratic platform in the state of Michigan.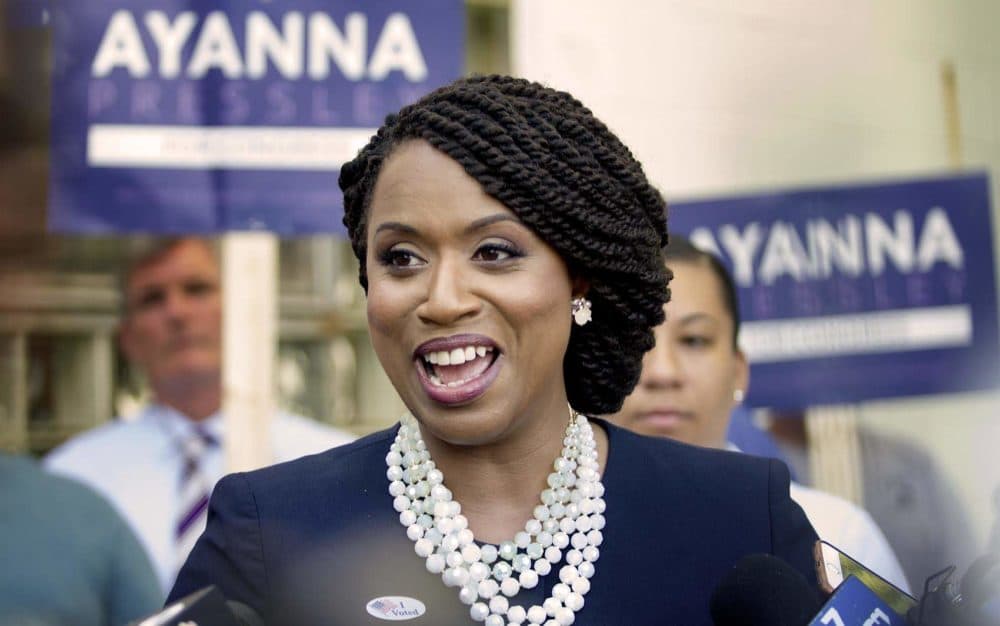 Ayanna Pressley was the first black congresswoman from Massachusetts. She ran on the Democratic platform.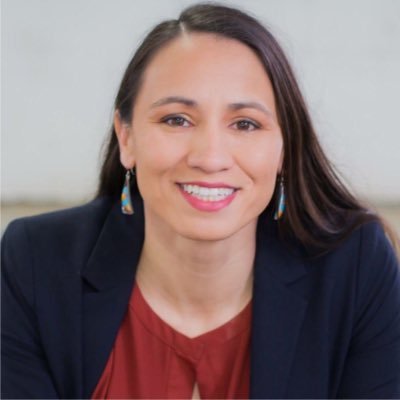 Sharice Davids was the first Native American to ever be elected to Congress. Not just the first Native American woman, but the first Native American in general. She ran on the Democratic platform in the state of Kansas.
 Deb Haaland was also one of the first Native American woman elected to Congress. She ran on the Democratic platform in the state of New Mexico.
 Alexandria Ocasio-Cortez is the youngest woman elected to Congress at the age of 29. She ran on the Democratic platform in the state of New York.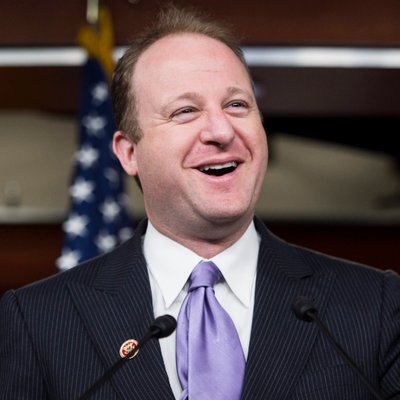 Jared Polis was the first openly gay man elected governor. He ran on the Democratic platform in the state of Colorado.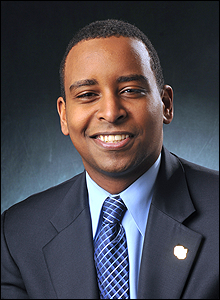 Joe Neguse was elected the first black congress-person from the state of Colorado. He ran on the Democratic platform.
 Michelle Lujan Grisham was elected the first Latina, Democratic woman for governor. She ran in the state of New Mexico.
 Chris Pappas was elected the first openly gay congressperson from New Hampshire. He ran on the Democratic platform.
 Letitia "Tish" James was elected the first black woman attorney general of New York. She ran on the Democratic platform.
 Jahana Hayes was elected the from congressperson from Connecticut. She ran on the democratic platform.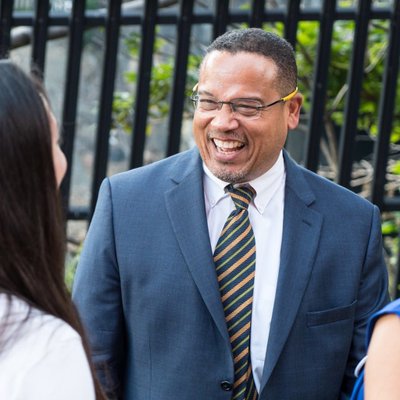 Keith Ellison was the first Muslim statewide elected official in the United States. He ran on the Democratic platform in the state of Minnesota.
 Kalan Haywood was the youngest elected state legislator. He ran on the Democratic platform in the state of Wisconsin.
 Angie Craig was the first elected lesbian mother in congress. She ran on the Democratic platform in the state of Minnesota.
One thing that all of these newly elected officials in our country have in common is they are all a part of the Democratic party. Obviously for one part of our country, people are very excited about this. For others, they aren't. But no matter what political view you have or side of the platform you align with, I believe it's safe to say that America is making progress in more ways than one. Electing such a diverse group of men and women shows as proof.
If you're reading this, it's probably because you've become interested in communications or more specifically, social media.
I don't have enough good words to say about the field of communications or social media, given it is my biggest passion and it is what I plan to make my life's work based on.
One of the biggest tips I would give you if you're interested in the social media world is to work on your own, personal brand. This is so important if you're going to be taken seriously by others you work for. Because after all, if your own social media isn't looking good, then how are others supposed to trust you to make theirs look good? In addition to that, creating and developing your own personal brand gives you the practice you'll need to help other brands in the future.
Finding your own branding is crucial because that is what people will know you for. Instead of just sharing every post you see that's good on Facebook, try to find a theme. If you want to avoid getting political, then don't share opinionated political articles but rather, patriotic articles. If you want to focus on love and community or words of encouragement, find articles and quotes that fit that mold and share them!
On Instagram, even though it might seem a little too much, you have to make sure your feed is visually appealing. When a person clicks on your profile, you want your feed to (unknowingly) draw them in. Another thing you could do on Instagram is switch your profile to a business account, so then you have access to all of the analytics of your page. You know who your audience is, what posts have the most engagement, and what times your followers are on Instagram, so you know when to post. You have to be intentional about this because when someone hears about you or your work, the first thing they will do is look at your social media platforms.
Social media has been a huge passion of mine for the longest time, but it wasn't until my sophomore year college that I found I want to make a career out of it. This was partially because of the help of older girls who were in my department and same major. To help "pay it forward," I would love to mentor a student pursuing a career in social media. Just by talking them through the different options that come with a career in social media and other avenues they can explore in the field. I think that would be amazing!
It's crazy because so often, we get caught up in running our social media accounts in one specific way.
Whether it's for our own personal use or a business account we run, we tend to find one way that's working and continue it.
But for non-profit organizations, they have to think outside the box.
---
The main goal of a non-profit's social media use is to attract donors and volunteers.
It's also tricky because non-profits don't have the same amount of money to allocate to their marketing and social media use as big companies so they have to be extremely strategic in what they post and where they target it.
Of the social media platforms, Facebook and Instagram are going to be the most popular because they allow you to give a very personal look into the daily happenings of the organization you're working for.
---
To attract donors and volunteers, there are five types of posts that would be helpful on to keep in mind when posting to social media platforms.
SHOW people how you're helping (this would be like showing photos of a dog if you're from the human society). This is important to post about because you want people to know what your organization is about and how you are ACTUALLY helping the areas around you.
Keep reoccurring themes (such as Throwback Thursday or Motivational Monday). By doing this, you keep consistency in your posts which is crucial because you want to have a good idea of what type of content you're posting. You don't want to just be posting random content — have a purpose.
Share news articles that pertain to your nonprofit. This is a good way to share information that isn't biased with your followers to be informed about changes or events that impact your organization.
Publicly thank supporters of your nonprofit. This helps the community know there are opportunities to volunteer for your organization but in addition to that, it's also a kind gesture to show those who are already supporting that you truly appreciate them.
And last but definitely not least, PROMOTE EVENTS. Social media is going to be one of the most important ways to advertise events you're hosting and it's important to use that to your advantage — especially if it's open to the public.
*5 tips were found on the following website – https://articles.bplans.com/a-nonprofits-ultimate-guide-to-social-media-marketing/*
"Let's get coffee."How many times have you heard this one before? Actually, how many times have you actually followed through on this statement? Probably not many times. This is the typical, "Wow I haven't seen you in so long, let's catch up sometime" statement at Olivet. But majority of the time, it's just a statement. It doesn't actually happen.
"Which church are you going to on Sunday?"Sometimes this doubles as an option for a date. Sometimes it's out of genuine curiosity. One thing is for sure though, you're probably not going to hear this on a regular basis at a state school.
"Don't worry, it's sparkling grape juice!"The paranoia that comes with posting photos on New Years Eve while attending a school with a "no alcohol" policy…worrying you could get in trouble if someone thinks you're sparkling grape juice isn't actually juice. Better safe than sorry!
"Ring before spring."Do I really even need to get into this one? Over fall break, I counted 10 engagements. It's safe to say at a small Christian school, this is a pretty common thing. Hey, it's just more pretty photos of rings to look at and couples to be jealous of while we stuff our faces with ice cream, waiting on Prince Charming.
"I've already used 2 chapel skips, I gotta wait a little before I use my last one."I don't think anyone who goes to a state school would understand this. Sometimes not even people who attend other Christian schools do. How do you determine when to utilize one of your chapel skips? The strategy that goes into this one….it's actually impressive.
"Oh no, it's not open dorms…meet in the passion pit?"The beloved passion pit…where every freshman fling started (and probably ended). No, we can't go to the opposite gender's rooms whenever we want. Yes, we have designated times we can be in each others rooms (WITH the door open, I might add.)
"Oh no it's Sunday…the rec doesn't open until 2 and the library opens at 6." How many times have you walked to the library or rec to catch up on your homework you didn't do over the weekend, only to realize it's closed so it's workers can have time to attend church and eat lunch before coming to work? How considerate….for them.
"Hi friend!"Do people not know my name? Do they just really like announcing to the people standing nearby that I'm their friend? Not going to lie…I say this sometimes when I forget people's names. Better to call them "friend" than to say you forgot their name…right?
"Man, that chapel speaker was just really speaking to me today."Ever left chapel and you're just like, "Dang, I think he was speaking directly to me today,"? Yeah, same. I'm going to go out on a limb here and say you wouldn't hear this at many other schools.
"We believe you belong here."The classic statement that convinces everyone to come to Olivet, right? We believe you belong here! No really, we BELIEVE you BELONG here. Seriously, We BeLiEvE YoU bElOnG hErE! No other school believes you belong at their school. I promise.
(this is a mock blog piece for Nike during a social media analysis project).
Hello All!
Nike would like to extend a gracious thank you to all who have shown nothing but overflowing support of our 30 year anniversary campaign titled, "Just Do It." We appreciate you and all of your support.
Nike realizes the controversy that comes when taking a stance on social issues, but we believe it is our duty to use our platform and voice to speak out against the injustice that exists in our society.
Though we, as a country, have come a very long way since the beginning of our great nation, we have much work to do to create a safe and equal space for all the wonderful citizens of our country.
We celebrate this campaign with those who support our cause, but we also understand there are many who disagree and do not support this campaign. Our goal, from the beginning stages of planning this campaign, was to raise awareness of issues crippling our society.
Nike asks those who oppose our campaign to still listen, to watch, and to join conversations with those whom you disagree with.
Our campaign has caused far too many hateful conversations. We ask both those who agree and disagree with us to come together and have civil conversation with one another. Both sides can learn from the other.
Again, we thank those who have shown us amazing support in this time and we encourage you to continue having conversations and raising awareness of issues you have found to exist in our culture.
Let this also serve as a reminder that anyone can do anything they set their mind to. You have the power to get yourself where you want to be.
Just do it.
– Nike